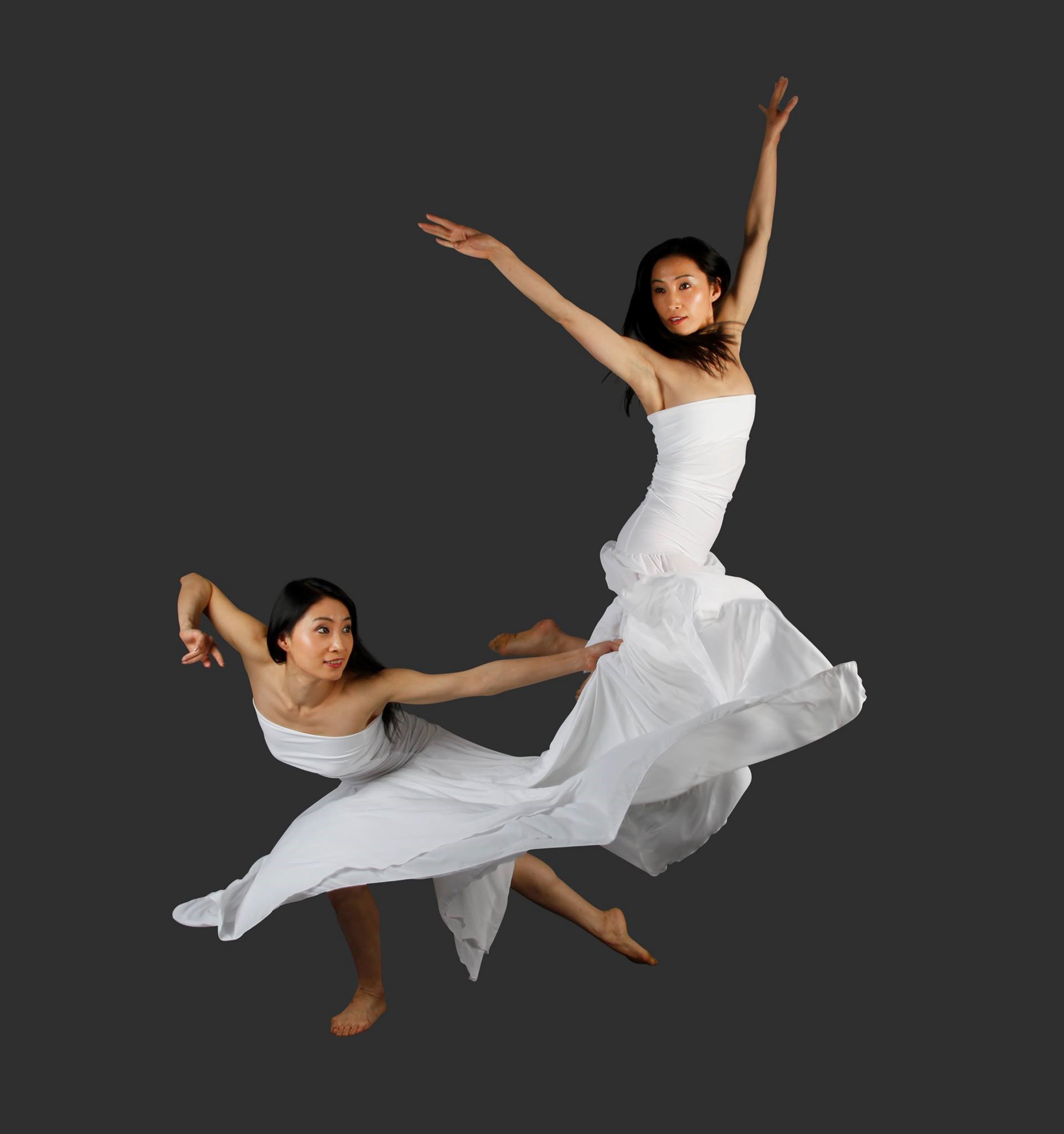 50 x 2 Dance & Calligraphy
Lorelei Chang & Mai Nakanishi
present
April 3
Lorelei Chang & Mai Nakanishi present
50 x 2 Dance & Calligraphy
Amazing twin dancers/artists will premiere their world-class cutting edge performance.
About
April 3
Lorelei Chang & Mai Nakanishi present
50 x 2 Dance & Calligraphy
Amazing twin dancers/artists will premiere their world-class cutting edge performance.
A world-class twin dancers/artists are coming together from two different worlds to share their cutting edge performance that infuses a variety of dance styles with Chinese Calligraphy. You will enjoy such a treat to view some of their most favorite choreographies, including the dance they performed as a part of 2018 Winter Olympic event in South Korea. Their concert will also display photography from Kouji Shirota and Jeff Holcombe.
Learn more at
dancenlight.org
&
maidancenlight.com
"I am blown away by the talent here in CT, we don't need to go to N.Y. to be blown away, the group is incredible."
-Audience
-Ink Passion performance was beyond description, so breathtakingly beautiful, so filled with unbelievable talent, creativity, beauty, emotion, feeling, compassion and passion. You took my breath away! I drank in and devoured every move of yours so elegant, so stunning, so intensely sensual at times. It was an evening that i would not lightly forget! It was indeed an honor to be associated with such talent and excellence.
-Gert Grobler (South Africa Ambassador)
All I can say is thank you, what a magnificent performance. To think such artistry is right here, I feel as if I've discovered hidden treasures & am inspired! I am a fabric artist myself & have not felt so enriched by 'seeing' in a long time. I will look forward to attending more performances. To be encased by such beauty & creativity, a Blessing. Thank You a
thousand times & then a thousand more.
-Ivy Ferinella (Artist)
Hi Lorelei and Mai: Wow! What a world class performance. Powerful, passionate, emotional. Mixture of modern dance, Kung Fu/Wushu, sword technique. The energy was palpable. I actually SAW both of you become the Chinese characters you were painting...we are so proud. My friends and colleagues loved it immensely.
-Steve Schutzer(Doctor)
Times: April 3, 2020 at 7:30pm
Tickets: $28 General, $22 students
All seating is general admission. All ticket sales are final at the time of purchase. There are no refunds or exchanges. For all performances late seating is on a limited basis, or is not allowed at all once the performance begins. Please plan your arrival time accordingly